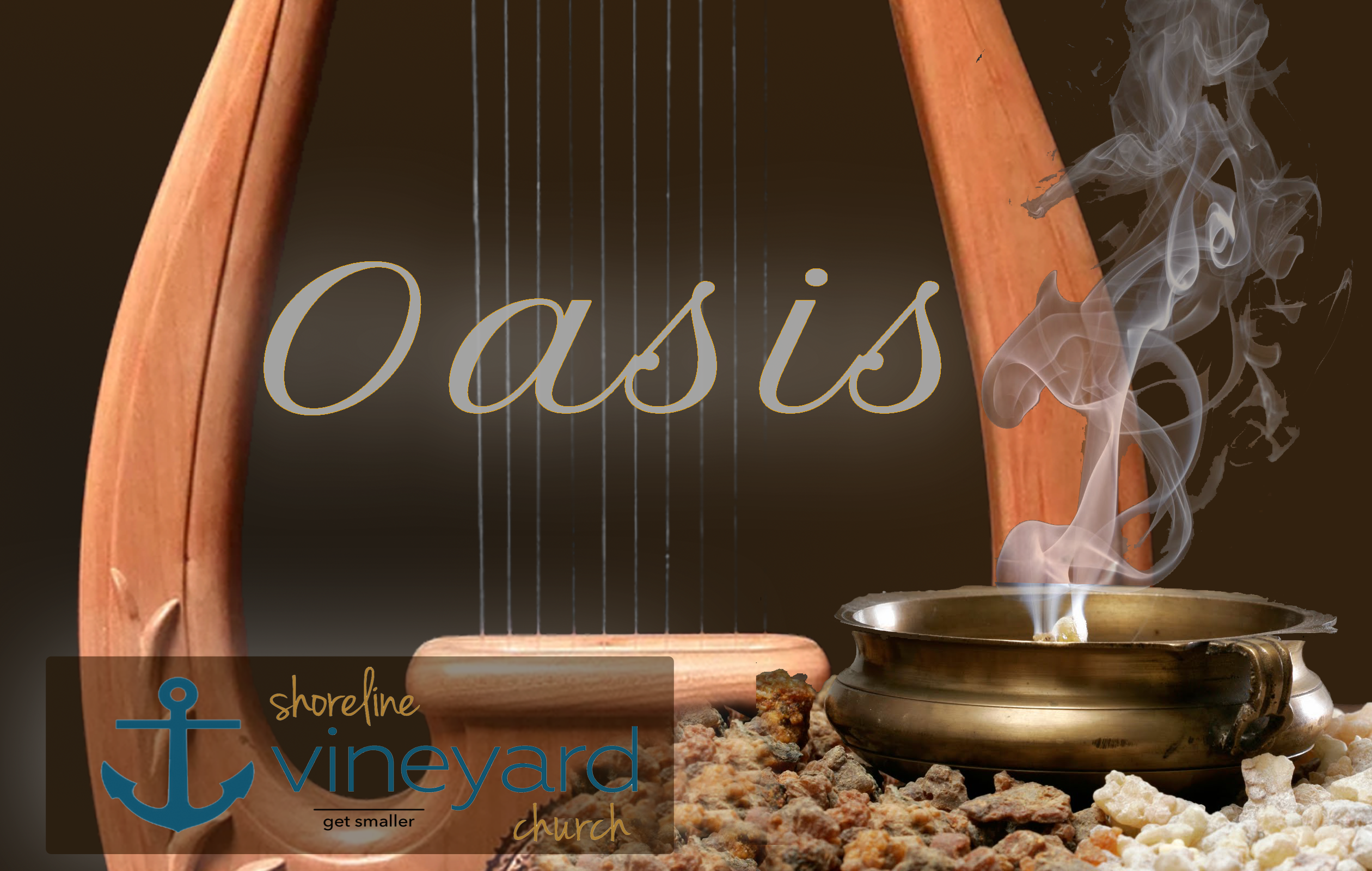 Oasis is a time of sitting at the feet of Jesus. It is a Harp and Bowl style of worship which features musical prayer and derives its name from Revelation 5:8 which describes heavenly creatures that each "had a harp" and "were holding golden bowls full of incense, which are the prayers of the saints." Harp and bowl, soaking Praise and Prayer in an intimate setting, finding rest for your soul..
At Oasis we only have one rule: "Looking unto Jesus." Every parent knows the feeling of when your child wants to be with you for no other reason than just to be with you. Spending time with the Lord in the secret place is one of the greatest blessings and privileges this side of Heaven…
Jesus often withdrew to the wilderness for prayer. Luke 5:16
— Jesus knew how to spend time with His father. In a quiet place, we rest in Him and enjoy His Presence.
Let the word of Christ dwell in you richly, teaching and admonishing each other in all wisdom, singing psalms, hymns, and spiritual songs with grace in your hearts to God. Col. 3:16
— We can let the word dwell in us richly. How? By singing Psalms, Hymns and Spiritual songs of His Grace in our hearts. This helps us turn our attention to Him!
Draw near to Him and He will draw near to you. James 4:8
— As we look unto Jesus and draw near to Him, He promises to draw near to us.
You keep him in perfect peace whose mind is stayed on you, because he trusts in you. Isaiah 26:3
— Staying our mind on God keeps us in perfect peace. Music, song, melody is the greatest vehicle and gift to help us do just that. Brilliant! Thank you, Lord!
The great part about this today is that as New Covenant Believers God has got this thing rigged! He already lives in us and the drawing is simply becoming aware of the fact that His presence is already in us and that we have been joined to Him to simply rest and stay there.
Come join us Thursday evenings every month at our meeting center. Hope to see you there!