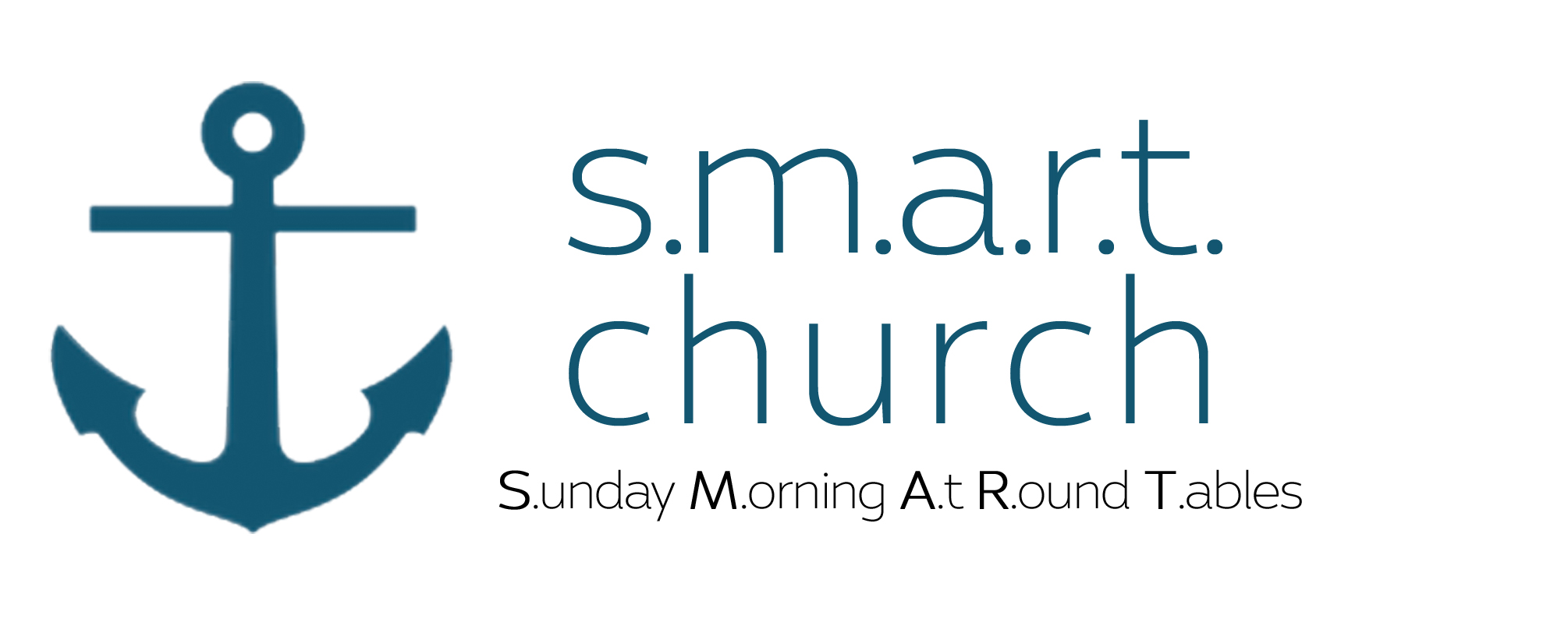 What is s.m.a.r.t. church?
It's all part of getting smaller! We believe that relationships are so much more important than religion. Relationships with our Lord, and relationships with each other. Nobody has ever said, "I wish I could have more religious rules in my life." But who doesn't need a friend to lend an ear or a helping hand when needed – or maybe to just get together and enjoy doing something?
S.m.a.r.t. church is an acronym for "Sunday Mornings At Round Tables." Every Sunday instead of getting into rows of chairs or pews, we gather around tables and start the service by enjoying some coffee and tea, along with great bagels and donuts. It's a time to enjoy each other. When the service starts, we stay at the tables for worship and a Bible-focused teaching. After the message, we discuss what was just spoken about with each other. We ask questions and add our experiences. This is also a time where you can ask for prayer or can let someone know you need help with something or are struggling.
The whole goal of s.m.a.r.t. church is to encourage people to interact with each other and become more connected. Try a few different tables out and see where you fit the best. We are all different and we all have personalities we connect with better than others. The beauty of the church family is displayed in its wonderful diversity. See you at a table!